Ritzy Blue Spa and Salon by Whitening Bright Studio was created to offer Men and Women an experience like no other. We are a full service salon and day spa offering the latest trends in hair fashion, make-up and spa treatments to help you feel rejuvenated, stress-free, and refreshed.
All appointments are timed specifically to ensure that each guest receives complete privacy during their visit.
We welcome you to come in and discover a private appointment only place to escape from your busy day. Leave behind your stress and rejuvenate with a customized treatment and service created just for you. Embark on a personalized mini-vacation, even if only for an hour to enjoy a private location for your hair, nails and skin care services, then Ritzy Blue Spa and Salon is your perfect destination!
Here at Ritzy Blue Spa and Salon we hire only highly trained and skilled professionals. Because enhancing your health and natural beauty is our goal; most of our products are made from natural ingredients. So escape, relax, and enjoy. You deserve it!

Online appointment scheduling for Beauty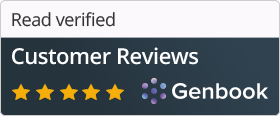 Online appointment scheduling for Spas

Your credit card will be charged $50.00 if you do not cancel or reschedule your appointment within 12 hours of your scheduled time, as this is an inconvenience to other clients. Please note Ritzy Blue is an appointment only spa, our scheduling policy is enforced to allow quality and timely service(s) for all of our clients. Please arrive on time for your scheduled service to avoid rescheduling or a $15 late charge after 15 min.
2422 W. Roosevelt Rd. | Chicago, IL 60608 | 312-985-7142